jadwal esport
Other
Turnament
Pembaruan Langsung Dota 2 The International 2022 Group Stage: Skor dan Klasemen Penyisihan Grup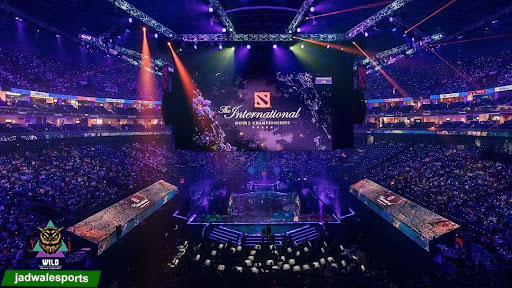 Jadwalesports – Panggung sudah siap, tim sudah siap, serta Aegis of Champions sudah dikembalikan ke pijakannya yang berarti sudah saatnya The International 2022 dimulai di Singapura.
Menyusul pemformatan ulang yang menambahkan Last Chance Qualifier yang membuat Team Secret dan Team Liquid meninju tiket mereka pada menit terakhir, 20 tim sekarang siap untuk bertarung di panggung paling besar dota 2 untuk bagian mereka dari kumpulan hadiah yang berkembang yang sudah melampaui $15 juta
Dari 15 sampai 18 oktober, 20 tim tersebut akan dibagi menjadi dua geup dan memainkan lebih dari 50 permainan gabungan Dota per hari untuk memutuskan siapa yang melaju ke babak playoff dan siapa yang akan dipulangkan tanpa membawa apa – apa. Ini akan menampilkan grup AA dengan tiga Boom yang berbeda, OG menghadapi PSG. LGD lebih awal, serta sekelompok peserta pertama kali yang ingin membuktikan diri.
jadwal esport hari ini. Dengan begitu banyaknya Dota yang sudah terjadi dalam periode waktu yang sangat padat, kalian bisa mengharapkan beberapa hasil hilang dalam terjemahan. Berikut ini adalah rincian lengkap dari format penyisihan grup TI11, jadwal, dan klasemen langsung yang diperbaharui dengan hasil pertandingan pada saat di publikasi.
Antara 15 sampai 18 oktober, setiap permainan Dota 2 akan disiarkan langsung di salah satu dari beberapa saluran. Secara total akan ada lima siaran berbeda untuk memastikan pertandingan bisa diselesaikan dalam kerangka waktu yang ditentukan setiap hari.
Skor dan Klasemen Penyisihan Grup
Group A
Standings Team Match Record (WD/L) Seed
1st Royal Never Give Up 4-1-0 Playoff Upper Bracket
2nd Evil Geniuses 4-0-1 Playoff Upper Bracket
3rd OG 3-0-2 Playoff Upper Bracket
4th PSG.LGD 2-2-1 Playoff Upper Bracket
5th Team Liquid 2-2-1 Playoff Lower Bracket
6th Gaimin Gladiators 1-2-2 Playoff Lower Bracket
7th Hokori 0-4-1 Playoff Lower Bracket
8th BOOM Esports 0-3-2 Playoff Lower Bracket
9th BetBoom Team 0-2-3 Eliminated
10th Soniqs 0-2-3 Eliminated
Group B 
Standings Team Match Record (WD/L) Seed
1st Team Aster 3-2-0 Playoff Upper Bracket
2nd Tundra Esports 2-3-0 Playoff Upper Bracket
3rd Team Secret 2-2-1 Playoff Upper Bracket
4th Team Spirit 1-4-0 Playoff Upper Bracket
5th Thunder Awaken 2-2-1 Playoff Lower Bracket
6th Entity 1-3-1 Playoff Lower Bracket
7th Fnatic 1-3-1 Playoff Lower Bracket
8th TSM 0-3-2 Playoff Lower Bracket
9th beastcoast 0-2-3 Eliminated
10th Talon Esports 0-2-3 Eliminated